Introduction
The Blender 2.8 project has gone a long way since its start. With the upcoming Code Quest bringing the first Beta release even closer, it's a good time to reveal some of the most remarkable highlights of Blender 2.8 so far.
EEVEE
The render engine EEVEE took the world by storm with its good looking, modern, real-time rendering capabilities. At this point, EEVEE can already do final renders, compositing, sequencer, you name it.
You may want to work purely with EEVEE or side-by-side with Cycles. Either way you will witness firsthand the convergence of ray-tracing and real-time technologies.
Multi-Object Editing *
Workspaces made a debut early in the Blender 2.8 process. And now that 'mode' is part of the workspace (no longer tied to the object), we started on the long-awaited multi-object editing project.
This quick demo by Campbell Barton shows a very early version of it. So far only limited mesh editing and UV support is possible, yet multi-character pose implementation is also planned.
Grease Pencil *
What started as an annotation tool for shot corrections soon evolved to be a powerful use of Blender on its own. The Grease Pencil project is back for a full swing with a complete 2D animation pipeline combined with all the wonders of 3D.
This trailer shows a preview of Hero – an upcoming open movie completely made with Blender 2.8 and Grease Pencil. Hero is using Grease Pencil integrated with EEVEE, while helping define the required tools for 2D animations in Blender.
Collections
A big revamp was done for scene management in Blender 2.8. The outdated Layers system was replaced with Collections and View Layers, addressing some requirements for the scene organization pipeline.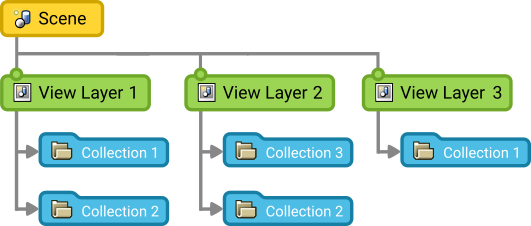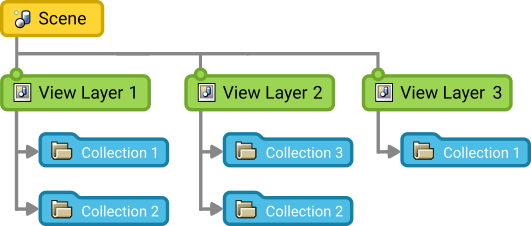 Collections can be named, nested, linked, have dynamic overrides, and be managed entirely in the Outliner. Speaking of which, the outliner now supports filtering as well as extended drag and drop.
Draw Manager
Blender's Viewport changed. A lot. It now has a complete draw manager system that allows compositing of different engines in real-time. Each mode (e.g. object, edit, pose) is now treated as its own engine, and can be combined with others.
As you can see in this video, lamps and widgets can now be displayed in front of the Cycles preview. The new draw manager also allows Grease Pencil to mix its hand-drawn objects on whichever render engine you are using. It doesn't matter if it is EEVEE or Cycles.
OpenGL
Most of these changes are possible thanks to some long-overdue technical refactors done deep in the Blender code. One thing in particular that had to change was the minimum OpenGL version supported by Blender, which was upgraded to OpenGL 3.3.
At first that meant black screens, glitchy drawings and slow user interface rendering. More recently we started to see multi-window come back, offline OpenGL rendering and of course, all sort of fancy real-time rendering options thanks to this upgrade. Not to mention that Blender is now much more future-proof.
The Future
This article is only scratching the surface. Blender 2.8 also brings static and dynamic overrides, application templates, interface improvements, a brand new dependency graph, better asset management and much more.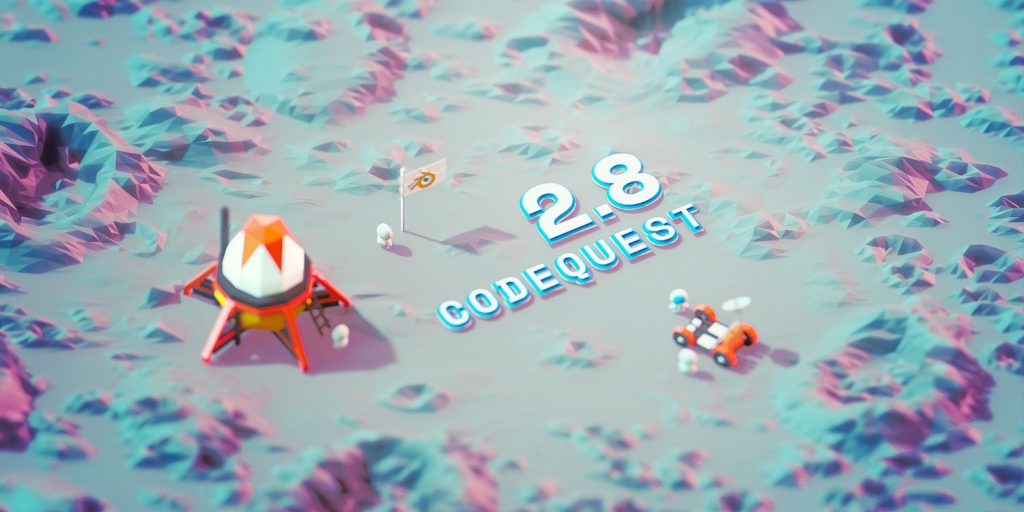 The upcoming Code Quest will polish those projects and deliver a cohesive workflow to integrate all of them. The official Code Quest to-do list and initial planning will be shared in the week of April 9th. Stay tuned to this blog, or follow the official Blender Development channels on Twitter and YouTube.
* These projects are being developed in branches, all the rest you can play with by downloading the Blender 2.8 daily builds.
Post artwork by Daniel Bystedt