At popular confusion request we are shedding some light in the new View Layers and Collections in Blender 2.8.
Where are the Objects?
In Blender, objects are not directly part of the scenes. Instead, they all get stored in a main database (basically the .blend file). And from there they are referenced into as many Scenes you like to use.


In 2.7 the Scene simply referenced its objects directly, as a single list. In 2.8, however, all the Scene objects are part of a new concept: the "master collection".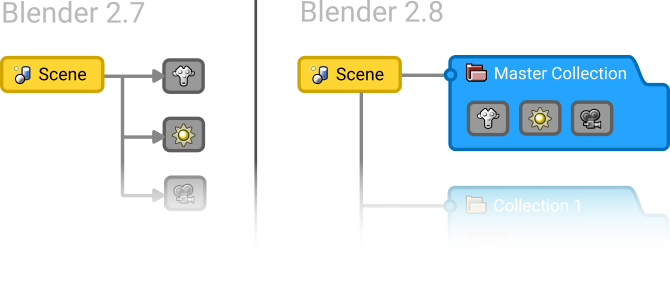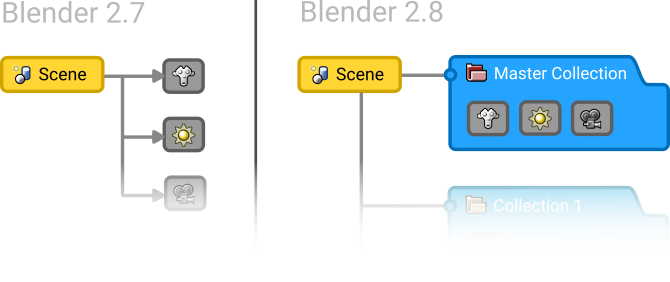 ---
Collections
While the master collection contains all the Scene's objects, the user can also make their own collections to better organize these objects. It works like a Venn diagram, where all the objects are part of the master collection, but can also be part of multiple collections.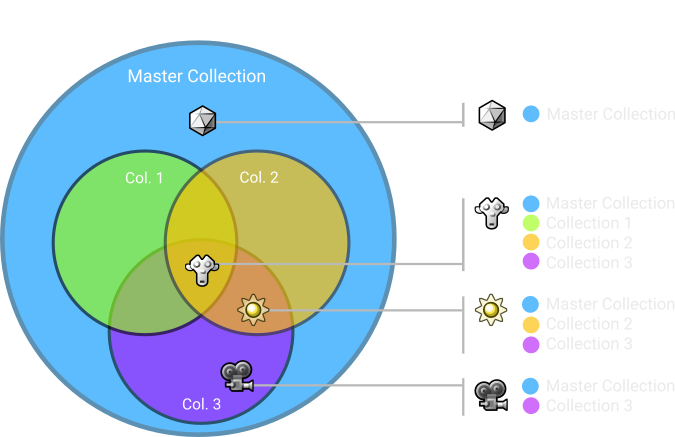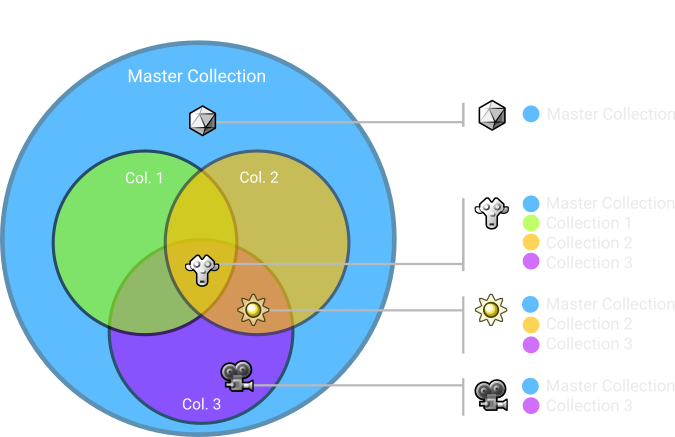 The result is a clear and flexible way to arrange objects together on the Scene level.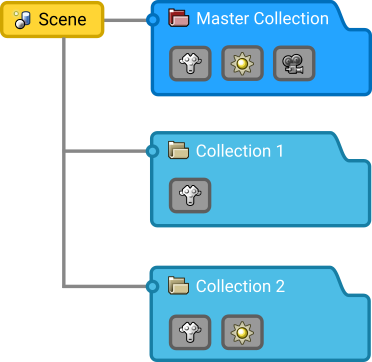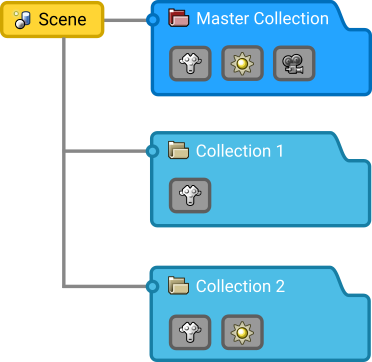 Naming and Nesting
Collections can be named and sorted hierarchically. Just like folders can have sub-folders in any operating system, collections can have nested collections too.

For example: a house collection can contain a bedroom collection, which in turn contains a furniture collection referencing a bed, a cabinet and other objects.
---
So far we discussed managing a Scene, organizing it as collections of Objects. Now we look at how to put the collections to an actual use. That is where the new layer system comes into the picture.
View Layers
In 2.8 the visibility controls are part of View Layers, designed to help organizing what you want to see or work on.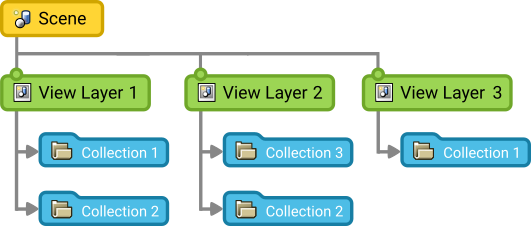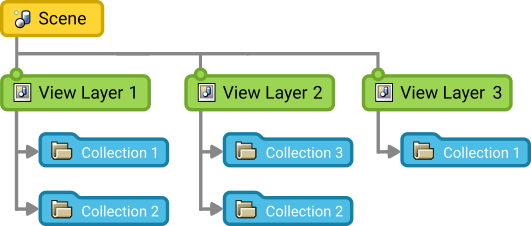 View Layers (or 'views') reference to Scene collections, and allow to set their visibility, selectability and other options. Each View Layer can use any collection you wish, and multiple View Layers can use the same collections or different collections.
In that sense this new View Layer is similar to the 2.7 "render layer" – but since View Layers are now part of how we work with workspaces and viewports we decided to name it differently.
An exciting future option for the 2.8x roadmap is to use View Layers as compositing units, also for real-time rendering. For simplicity now, we stick to having a single 'active View Layer' per Blender window.
---
That's all folks
We will soon implement an interface in the viewport and the properties editor to give the collection and view layers all the attention they deserve.
In the meanwhile, keep an eye on the Blender 2.8 project and don't forget to check the daily builds!
Post by Dalai Felinto, Pablo Vazquez and Ton Roosendaal.