At the beginning of the year we published the "Projects to Look Forward to in 2023". It is time for an update on the planning, and to share the prioritized projects as of now – second quarter of 2023.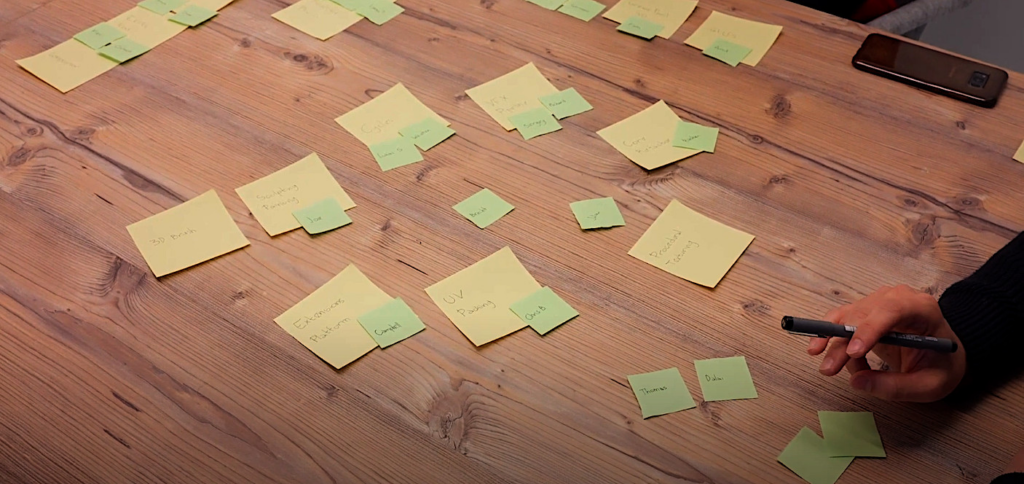 This concerns mainly the work to be done by the developers working at the Blender headquarters or on a development grant.
In bold are the targets currently in active development or recently implemented.
In the spirit of transparency in Blender development, below you can find the weekly planning for these projects.
Keep in mind that this schedule is ever evolving, and the target deadlines are bound to be shifted.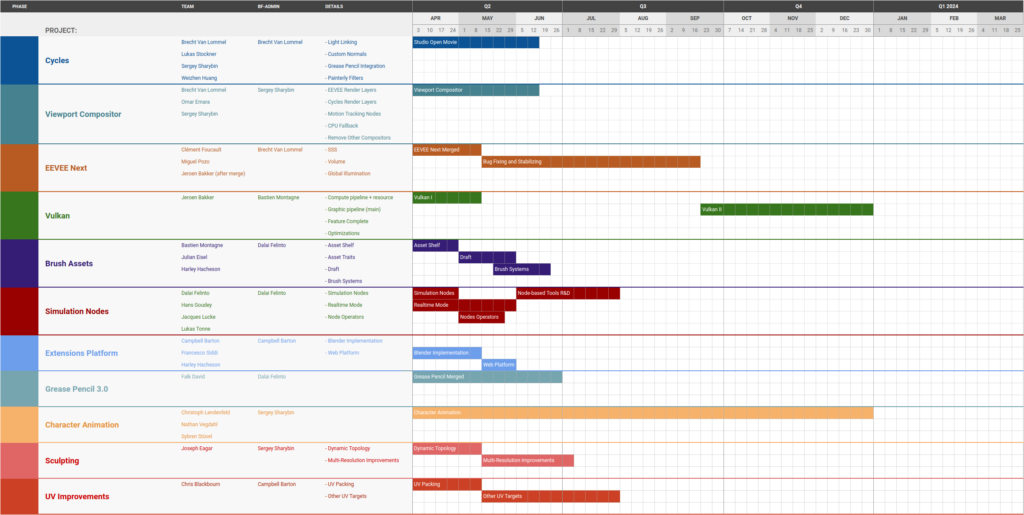 The bf-admins column in the spreadsheet corresponds to the person responsible for reviewing and follow-up on that project.
---
Updates
The Brush Assets project is delayed and encountering unforeseen technical difficulties. Thus it will be broken down in two main deliverables:
Cycles and Compositor projects are being developed to be tested and used in the next Blender Studio open movie (to be announced). Procedural Texturing may be part of the open movie development goals after those projects are completed.
Dynamic Overrides may also get in the picture once "Brush Assets" is finished.
Get Involved
If you're interested in joining the development of those projects, visit the #blender-coders channel or attend the related module meetings to learn how to get involved.
Support the Future of Blender
Donate and support Blender Foundation to work on core Blender development.