Brushes and assets are increasingly relevant as part of the upcoming Textures project, node-based brushes and the recent improvements done to the asset system in Blender.
The following design sets the foundation to how artists use brushes (and other presets) in all parts of Blender – from curve or mesh sculpting to texture painting.
Limitations of the Current System
At the moment it is hard to keep brushes in sync across different files (or projects). Moreover, since they are not integrated with the asset system it is also very hard to manage brushes.
Although the asset system supports presets for the Pose Library poses, other presets (such as brushes, matcaps, HDRIs) haven't been tackled yet. Those assets present a new challenge since they can be either created by the user, or shipped with Blender, and both should be editable by users.
A new system should integrate these assets more naturally with the rest of Blender, and leverage the asset libraries to manage and share these presets.
Proposal: A New Brush Asset System
Before delving into the design principles and the underlying architecture, it is important to understand how simple and intuitive the new system aims to be.

Once the brush settings are saved, they are loaded automatically the next time you open Blender.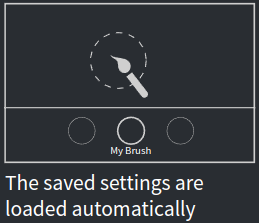 If you want to share the brush with your team or online, open the original asset library file, apply the settings, and save the .blender file. The resulting file can be shared as usual.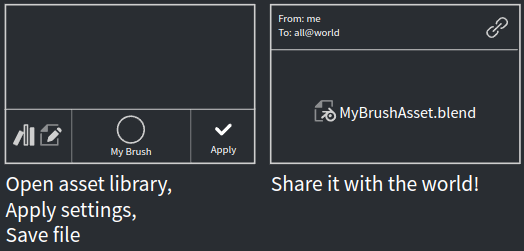 ---
Design Principles
1. Presets become assets in the Asset Library (not the current file)
At the moment, brushes are always stored in the current .blend file.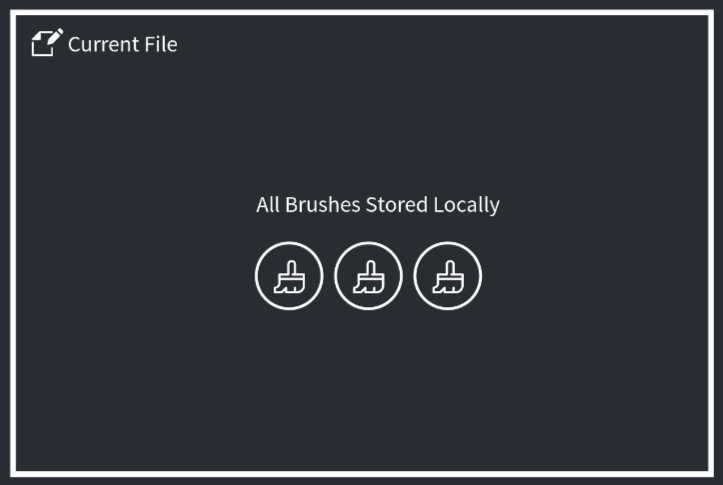 This has a few shortcomings, such as:
Brushes are stored in the current file, adding unnecessary bloat.
It is counter-intuitive, hard to share, hard to tweak changes and propagate to files.
If matcaps or HDRIs become assets, they would be stored in the current file (more bloat).
To tackle this, the idea is to store the brushes as part of an Asset Library.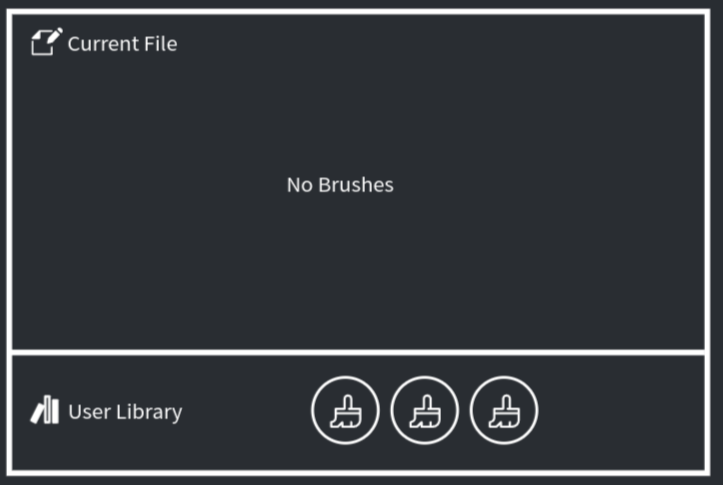 2. Asset Libraries are Read Only
Some built-in assets (MatCaps, HDRIs, brushes) need to be read-only. In other words, they cannot be deleted or saved over.

However, in order to give users creative freedom, assets should always be customizable regardless of whether they are built-in or not.
How do we store those changes without affecting the original or built-in files? How can I save and share those new assets? To solve this, a new concept is introduced: Draft Assets.
3. Saving Preset Changes is Explicit
Users should always have control over their assets and changes, without having to be aware of what happens under the hood. In order to prevent Blender saving over unwanted changes, saving drafts does not happen automatically.
Asset Drafts
Or, how to save changes to assets (built-in or not).
In the case of built-in assets, such as brushes, the saved changes go to a staging area we call "Draft".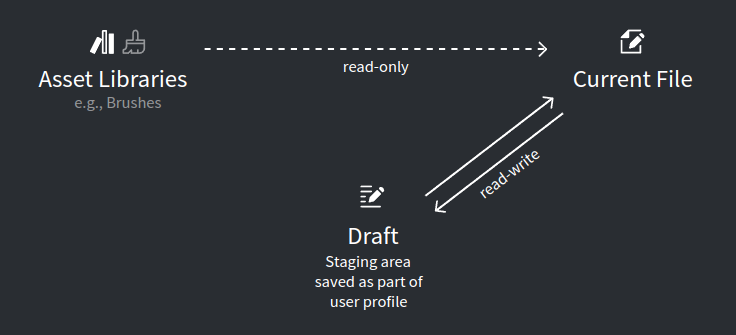 Drafts are saved as part of the user configuration files, handled similarly to Blender preferences (userpref.blend) or recent files (recent-files.txt).
There are two types of drafts:
Asset Draft: A completely new asset based on a copy of an existing asset.
Override Draft: Overrides to an existing asset (separately from the original files).
Drafting allows users to explore changes to assets before sharing them (e.g. online or with the team).
Publishing Drafts
Any tweaks to existing Asset Libraries can be kept as a Draft for as long as needed. However, in order to share drafts they must be published into an Asset Library.
For built-in assets, the Draft must be saved into a new or different Asset Library. For regular Draft Assets, they can be saved in either the same Asset Library or a new one.
To publish the Draft overrides into their original asset:
Open the Asset Library .blend file.
Apply the Draft overrides.
Save the file.
More Than a Clipboard
Drafts provide a persistent copy-paste system for preset assets. This could be extended in the future to support other asset types, becoming an advanced clipboard in general.
Next Steps
This project is part of the 2022 Strategic Targets. It is an important part of the upcoming Textures project, but it will be tackled independently.
To follow this development keep an eye on the communications channels and on the Brush Asset Project task in developer.blender.org.
The initial team working on this project is Bastien Montagne, Dalai Felinto, Julian Eisel and Julien Kaspar.
Support the Future of Blender
Donate and support Blender Foundation to work on core Blender development.