Node tools are now available in the upcoming Blender 4.0! Here is some background info about the design and what to expect in the future.

What are Node Tools?
Node tools are an accessible way to expand Blender and customize tools without requiring Python. They can be accessed just like any other tool, from a custom shortcut or a menu.
This is not the first nor the second time we've written about Node Tools on this blog. Read back for more context and to check the related development.
Create, Use and Share
To create a new Node Tool you go to the Geometry Nodes editor, and switch the context to Tool.

Most of the Geometry Nodes which were available for node modifiers can be used, plus some new tools-specific nodes.
For example, this is how to quickly create a tool to randomly delete selected faces: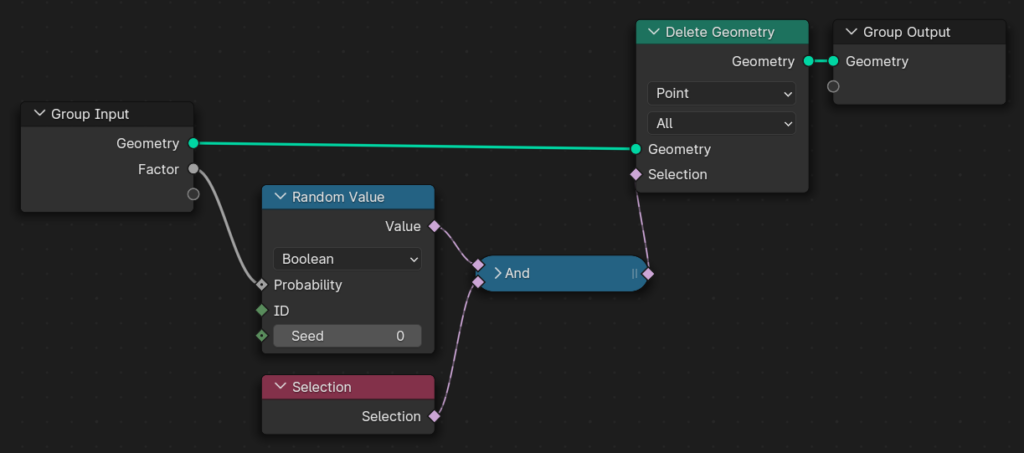 Node tools are immediatelly accessible in a menu in the 3D Viewport, where you can run or even assign a shortcut to quickly test them.

Tools can be marked as asset for sharing. The Asset Library catalogs are used to determine on which menus to show the tool.
If the catalog name matches an existing menu, the tool will be added to the end of it.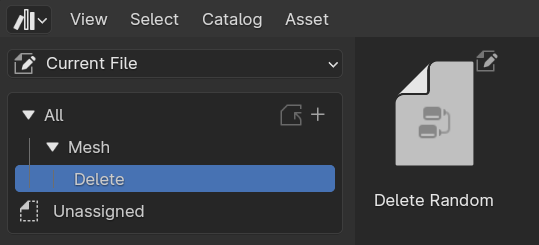 In the example above, the Mesh → Delete catalogs match the menus in the 3D Viewport.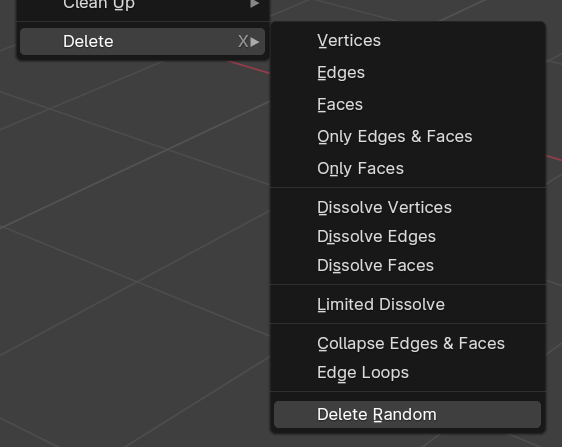 Tools-specific Nodes
At the moment there are a handful of nodes which are exclusive to Node Tools:
Selection / Set Selection
Face Set / Set Face Set
3D Cursor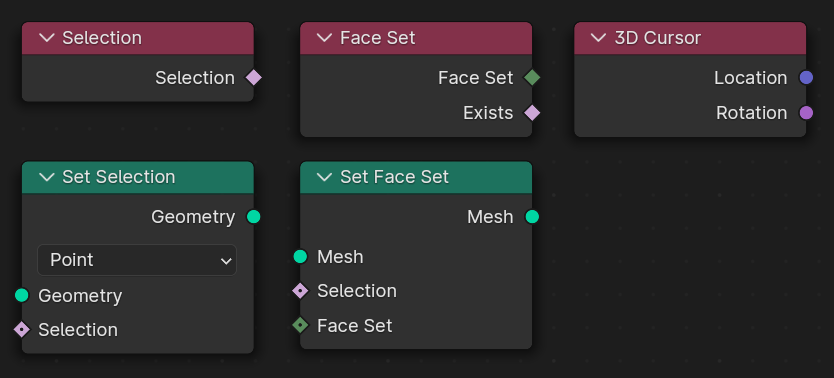 ---
See It in Action
Developer Hans Goudey gives a live demo on how to use Node Tools.
---
Known Limitations
Planned to be addressed for Blender 4.0:
Support Object Info node
Support searching attributes in adjust last operation panel
Limitations not planned in the short term:
Support read/write to the active attribute
Allow seed-based randomization
Implement modal operations
Join the Beta
To get Node Tools in shape for Blender 4.0, please download a daily build of Blender 4.0 Beta, and share your feedback on DevTalk.
Spread the word! Use the hashtag #NodeTools and #GeometryNodes on social media to share your explorations.
Support the Future of Blender
Donate and support Blender Foundation to work on core Blender development.