The Code Quest is coming to a conclusion and there is much to celebrate. Not only did we make big leaps forward in development, but being together for three months to work on Blender has been a great experience for everyone. Some of us will go home next week, some will stay, but I already know we'll miss being together.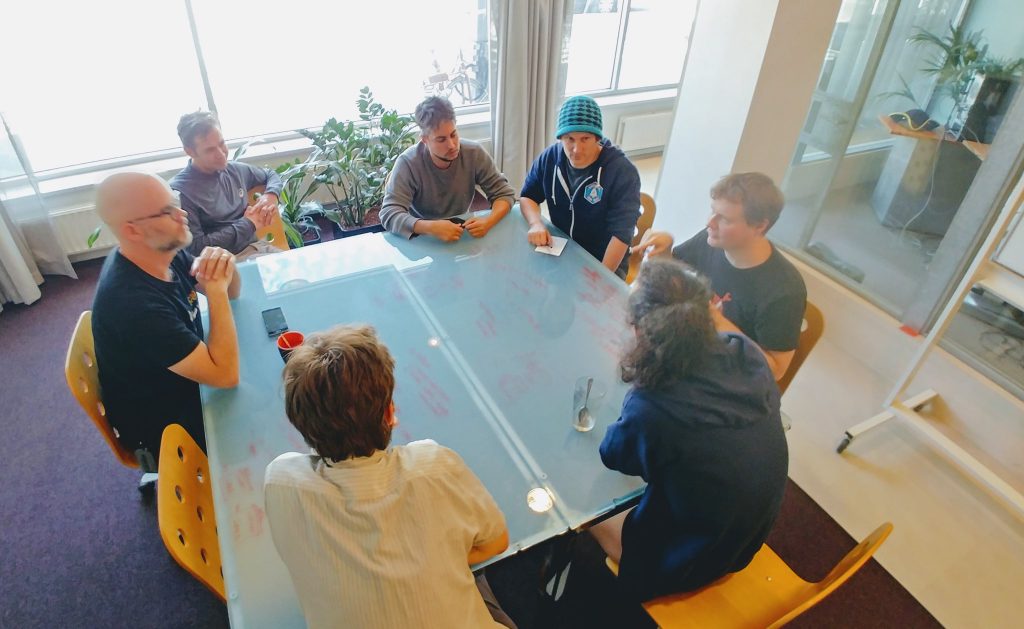 The Blender 2.8 development doesn't end with the code-quest though. Not even close. We still have a lot of work planned for the next months.
UPDATE: a new planning is here.
July 2nd: Alpha
End of the code quest.
Bug tracker open exclusively for crashes.

New default theme.
Disable all add-ons (based on bl_info Blender version).
Discourage add-on developers to port their work now since the Python API will still change.
Focus on completing existing features.
August 12: Beta Release
September 19: Final Python API
Call for add-on developers to update old add-ons.
Flexible date, at least 1 month before the release candidate.
October 20: Release Candidate

Thank you
The Code Quest was only possible thanks to our loyal community. Every time I've read a compliment in our videos, live streams, blog posts, it made my day. I hope it was as good of a journey for you all, as it was for me. In behalf of the entire Code Quest team, a big warm thank you, for each and everyone of you.
Also special thanks to the Blender Institute and Foundation for making the Quest possible. Currently Ton and the crew are developing a plan to make sure all developers can stay on board full time. I leave to them to do the announcements for that! Meanwhile you can keep sponsoring the Blender project via the Blender Development Fund, as well as subscribing to the Blender Cloud.
I see you again in Brazil ?? !
June 29th, Amsterdam – Dalai Felinto