The much anticipated first installment of the everything nodes projects is finally integrated into Blender. This will be incorporated in the upcoming Blender 2.92, to be released in 2021.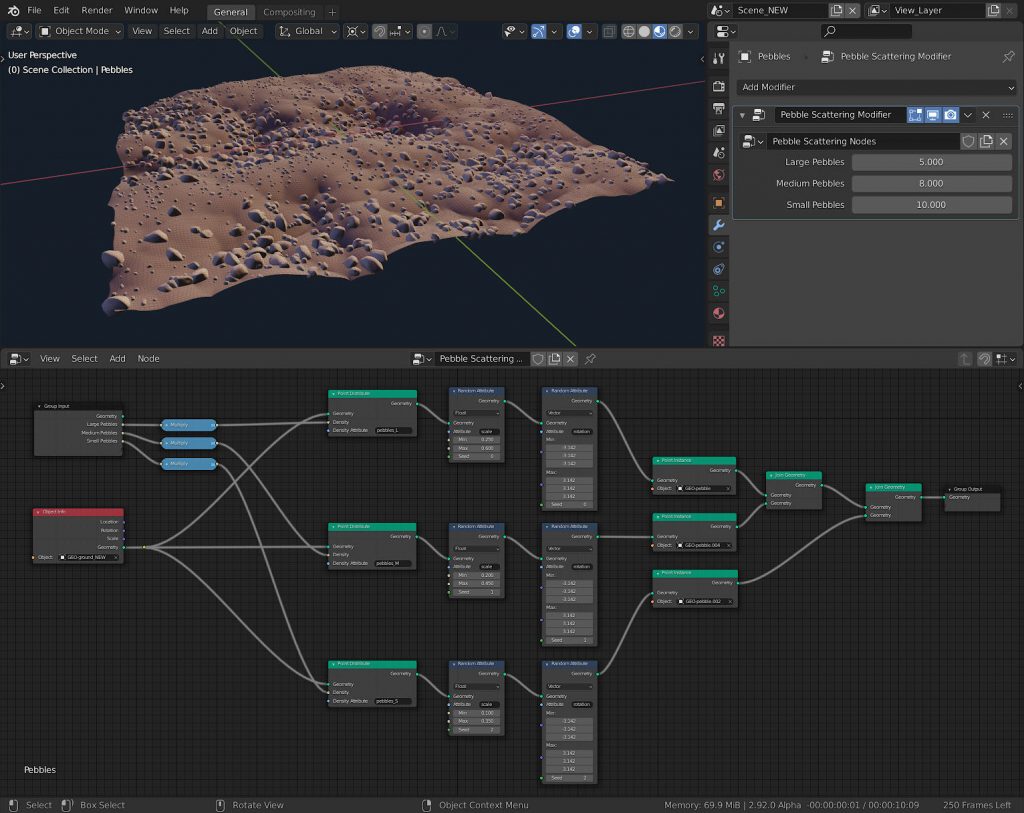 This iteration implements the initial nodes required for the "scattering pebbles" use case. Artists will be able to set-dress their scenes by randomly placing simple assets, then tweaking a variety of parameters for full artistic control. A total of 24 nodes are available initially, and more will come.
Coming next is the support of "trees and flowers". In this case different assets that need to co-exist in the same set will be combined. As well as scattering of full collections instead of individual objects.
To learn more check the user manual. Sample files are also available in the project page. For more details on the working process check the recent post about Geometry Nodes.