The asset manager project goal is to help artists to quickly re-use, share and organize assets and production files. This project is one of the 10 projects for 2020, starting with a clear and focused design, planned to be implemented and expanded over multiple releases.
What is an asset?
"An asset is a data-block with meaning."
A .blend file is a database with multiple data-blocks: objects, textures, materials, … When planning to re-use or share them, the data needs a meaning. What is this? What is this for? Assets are curated data-blocks that are meant for use outside of their original .blend file.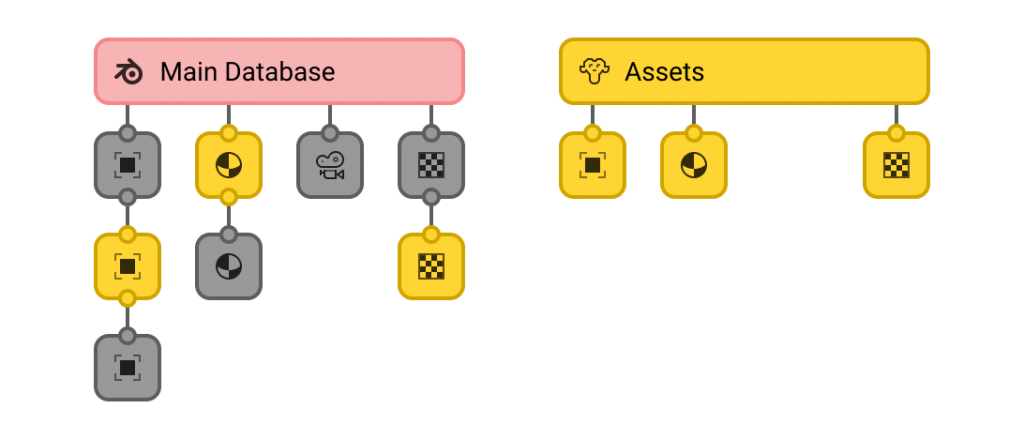 The asset meaning is handled as meta-data (category, thumbnail, author, license, …). When linking or appending from a file, assets should be the primary filter option one sees.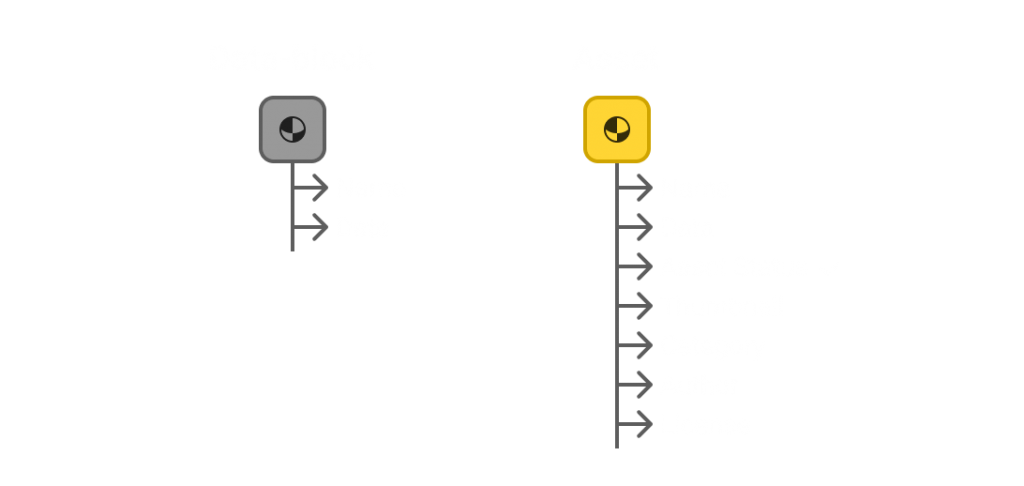 The asset nature and origin will determine the type of the asset:
User Presets reusable assets that can be appended into any scene. For example a base mesh for sculpting, gold material, or fireworks particle simulation.
Project Assets data-blocks in a project that are intended to be consistent throughout the project. For example a character or prop common to multiple shots in a film.
Note that user interface presets – matcaps, brushes, HDR studiolights, keymaps – are not part of the initial target for the asset manager project.
What is a repository?
"A repository is a container of assets."

A repository is a folder-like containing multiple .blend files with assets inside. There are 2 kinds of repositories:
Presets repositories contain exclusively user presets that are appended or applied to the scene.
Project repositories contain exclusively project assets that are mostly linked, but they can also be appended or applied to the scene.
Eventually a .blend itself can be treated as a full repository. However performance would be problematic for large files. So this idea is on hold until we have more use cases to justify its development.
Life cycle of an asset
"Create, edit, share and use it."
The asset manager is a new editor responsible primarily to use the assets and navigate the repositories. However it can also facilitate the creation, editing or even sharing of assets. These quality-of-life functionalities can still be performed manually for ultimate control.
Creating assets can be done manually. This is as simple as appending data-blocks in single or multiple .blend files, and setting data-blocks as assets.
Editing an existing asset is possible by opening the .blend files directly from its repository.
Sharing assets works the same as sharing .blend files containing the asset data-blocks.
Using assets is done via a new editor – the asset manager – where you can simply drag assets from the enabled repositories into the scene.
Milestones
The project will be implemented in steps:
Basic editor – Managing user presets and preset repositories in a new asset manager editor.
Online repository – Navigate preset repositories hosted online and download the assets on-demand.
Usability – Improve the editor overall usability and extended drag and drop features.
Variations – Support for different variations of an asset (e.g., Sintel young and old). The initial implementation will only handle collections.
Project repositories – The definition of a project and its related resources (repositories) and settings.
To follow the latest development checkout this task. For related topics read the write up of the UI workshop last February.