In-between all other duties here in Blender Institute, Sergey Sharybin is building a 24/7 test farm running Blender's daily builds to check on various hardware configurations. The tests will be for Cycles renders at first, but will include other tests too.
Purpose is that the daily stats + images will get published online automatically, with a nice website UI and history browsing. (And that's most of the work, which is a reason to be a bit more patient for now!).
As a sneak peek, here's the last Cycles stat with Blender 2.79 (master). It includes four new GPUs – provided by Nvidia two weeks ago.
Note that the super fast Quadros are quite expensive! However, prices change all the time – not sure if we should include such information in stats overviews. Just google it.
(Click on image for more info and a live web page)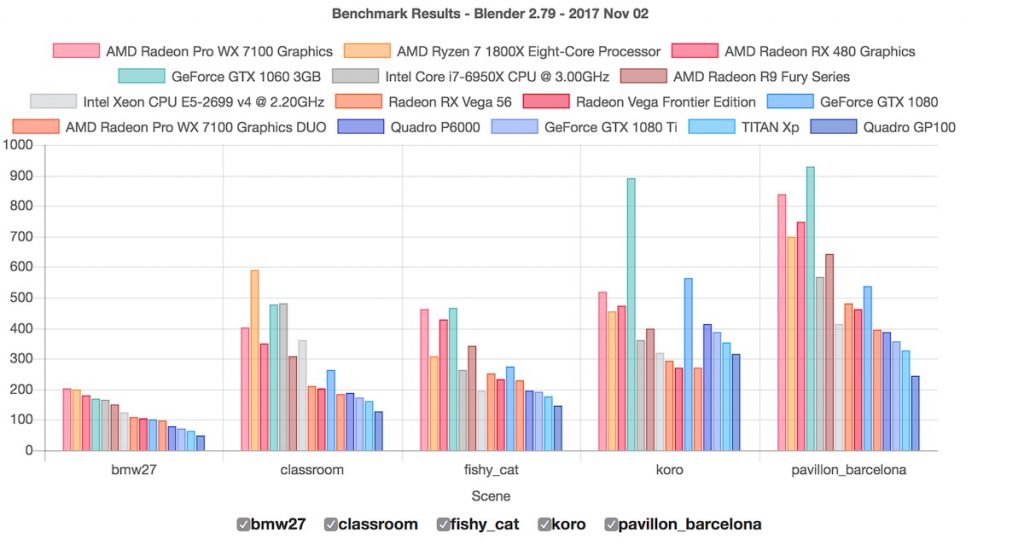 Get the latest build for testing here:
https://builder.blender.org/download/
-Ton-