Three weeks ago we posted a benchmark update with Nvidia GPUs. Meanwhile we had AMD sending us a flagship Threadripper system – 32 threads, 64 GB memory, onboard SSD.
The image below shows the latest numbers, updated from our test lab today. Click on the link under the image for a live website where you can inspect the numbers more closely (and you can turn on/off gpu or cpu tests).
If you only compare CPUs in the graph, the Threadripper is the fastest in our lab!
We now also include a 6th render test, an interior scene using branched path tracing (Barbershop). Download it here.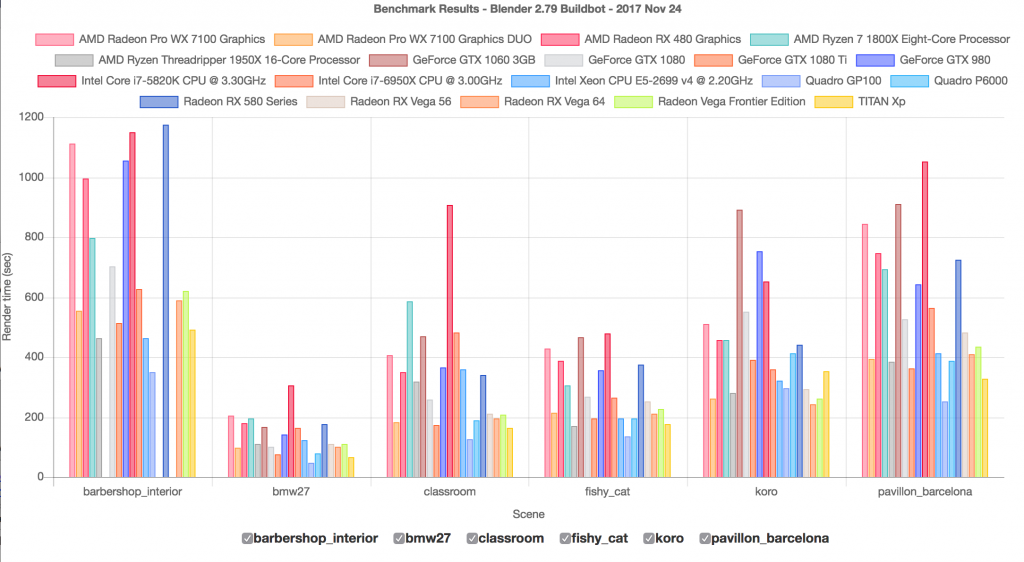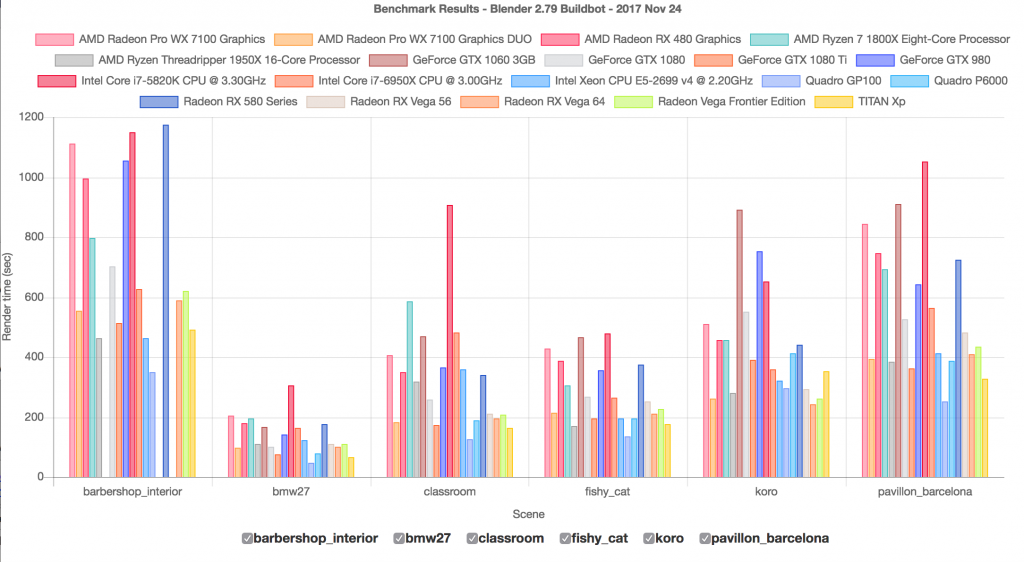 http://download.blender.org/institute/benchmark/latest_snapshot.html
Notes:
– All tests done in Linux
– Nvidia tests are with CUDA 8 (as release)
– Threadripper rendering needed a threading fix, get the latest build at builder.blender.org
– Note that CPU and GPU prices in the test differ wildly, from 500 to 8000 USD.