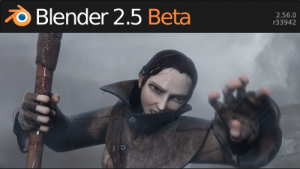 The Blender Foundation and online developer community is proud to present Blender 2.56 Beta. This release is the fourth official beta release of the Blender 2.5 series, representing the culmination of many years of redesign and development work. Since the 2.55 Beta we fixed over 440 bugs.
You can get Blender 2.56 Beta from the download page.
Blender 2.56 Beta Release Logs
On behalf of all developers, I wish everyone a good start into the new year 2011, hopefully with a rock-stable Blender release before summer!
Thomas