Blender's sculpt tools made a lot of progress in various development branches in 2021. The goal is to begin merging these improvements into the main Blender branch over the next several releases.

This article is an overview of these targets.
Sculpt Mode Painting and Color Attributes
For a while now Blender has had an experimental feature to paint vertex colors in Sculpt mode. This has many advantages like being able to use mask, face sets, filters, new brush settings and of course smooth performance, same as sculpt mode (up to dozens of millions of faces). There have been some final improvements to release the feature properly.

Initially, it used its own special type of vertex colors that wasn't compatible with the previous system. These two have now been combined into a single list of "Color Attributes". These attributes can be created on vertices and face corners, and can be floating-point numbers or bytes.
In addition to regular development, a new feature has been added: cavity masking. Cavity masking weights the paint stroke by how concave (or convex) the geometry is. This was used to make the white streaks along the edges in the flower example below.
---
Edge Boundaries
Edge boundaries will be handled for Dyntopo and all of the smooth/relax brushes. All kinds of boundaries are kept intact: face set boundaries, topological boundaries, seam edges, sharp edges, etc.
Topology Rake Improvements
When using Dynamic Topology the triangulated meshes will follow the surface information much more accurately. In addition to making triangles flow around any boundaries (Open boundaries, Face Sets, Seams) Topology Rake also has a new "curvature" mode. If no edges are nearby to guide the triangle flow, topology rake can use the principle curvature directions of the mesh instead.
---
Enhance Details
The bugs in the Smooth brush inverted effect (called "Enhance Details") have been fixed.
EEVEE
Sculpting while previewing EEVEE will be fully supported, including the fast PBVH drawing. At first this will only be supported for the regular Sculpt mode with Dyntopo (multires already uses PBVH drawing in master, it's just missing texture drawing).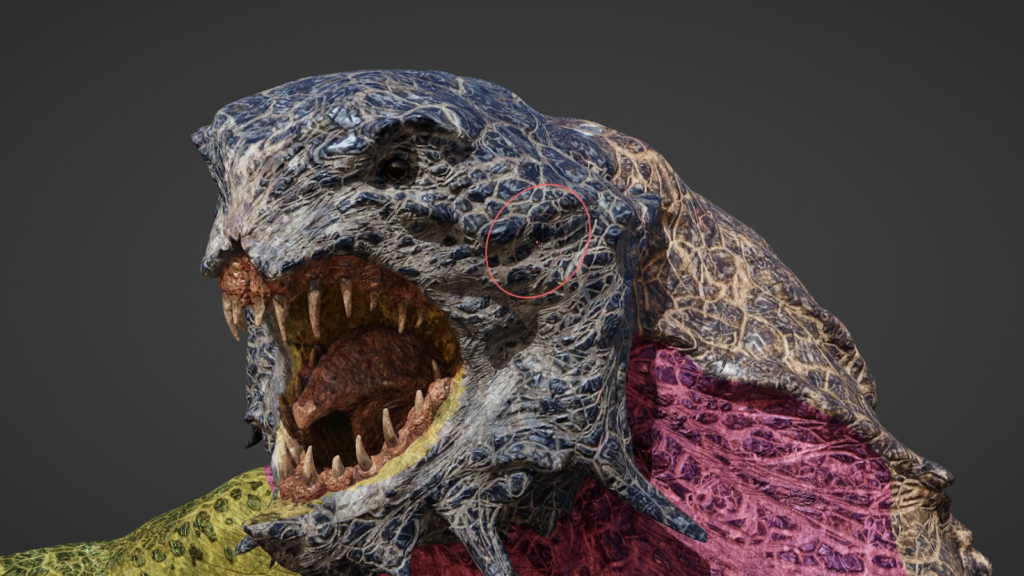 ---
Next Steps: Dyntopo + Sculpt API Refactor
The next step is to merge the Dyntopo implementation from the sculpt-dev branch into Blender along with the various cleanups and refactorings that were done to the core Sculpt API.
This new version of Dyntopo is much faster, supports custom attribute interpolation (Vertex Color, UVs, etc), just-in-time triangulation (it no longer triangulates the entire mesh), preservation of all types of boundaries – face set boundaries, UV island boundaries, seam/sharp edges, topological boundaries, and more.
---
Beyond
There are many other improvements and features in progress. Multires sculpting and brush management are key development goals.
The improvements to painting that happened in the Sculpt mode vertex painting will also be followed up by improvements to the existing Texture Paint mode and expanding the Vertex Paint mode into a more general "Attribute Paint" mode.