Since releasing Blender 2.8x there have been performance regressions with mesh editing that haven't been addressed. While Blender developers were aware of these problems, early on a lot of time was spent investigating and fixing bugs in order to get feature parity with 2.7x. Later some improvements were made and Blender was once again functional for artists at Blender Studio (where they were not doing a lot of high-poly mesh editing).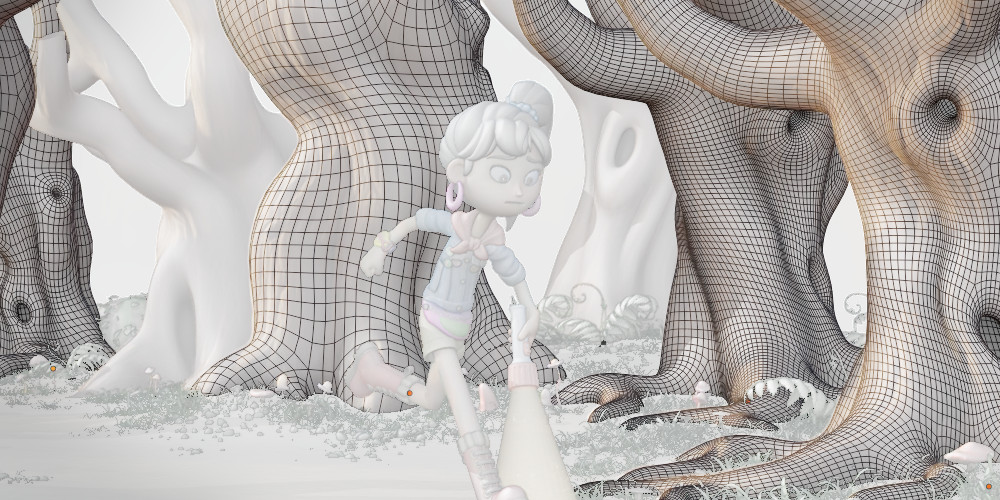 Having said this, artists in the community have been asking for improvements in this area (see thread on blenderartists).
This kind of development needs focused time to investigate issues and try different solutions. After all, it is not so easy to fit this between regular development tasks. So the Blender development team has set aside some time to improve the situation with a 6-8 week sprint involving 3 developers (Germano Cavalcante, Jeroen Bakker and myself).
The team started investigating bottlenecks in more detail with a focus on edit mesh. Early test results show there is room for significant performance improvements.
In brief, the main bottlenecks are uploading data to the GPU as well as redundant data-duplication and GPU-data rebuilding that can be skipped entirely.
For details see:
… not so fast!
While gains in mesh editing should be achievable, it's possible users with complex files won't notice much difference. For instance, files where subdivision surface is the bottleneck require development specifically to optimize OpenSubdiv. In general, files with heavy use of modifiers may not see much in the way of overall speed improvements, since that's not the initial target at the moment.
The focus of this sprint will be on high priority areas, while other projects can be prioritized in the future.
— Campbell Barton