Last week we shared the ambitious goal to switch to the new development infrastructure during this week. Well, not so fast! A lot of work has been done, including making sure all data can be migrated as safely and accurately as possible, and that the new infrastructure offers the same (or better) functionality as the current infrastructure. But we are not there, yet.
After setting up a production-ready version of the infrastructure, there have been concerns about performance and responsiveness. In particular, with the current configuration, it could take a few seconds for the server to respond to a user request, especially while dealing with dozens of concurrent requests or performing intensive operations such as creating a pull request. This would lead to a bad user experience.
For this reason the team has spent a few days to investigate and solve these issues before going into production. We will be good to go live next week, after some final server configuration and public docs are ready.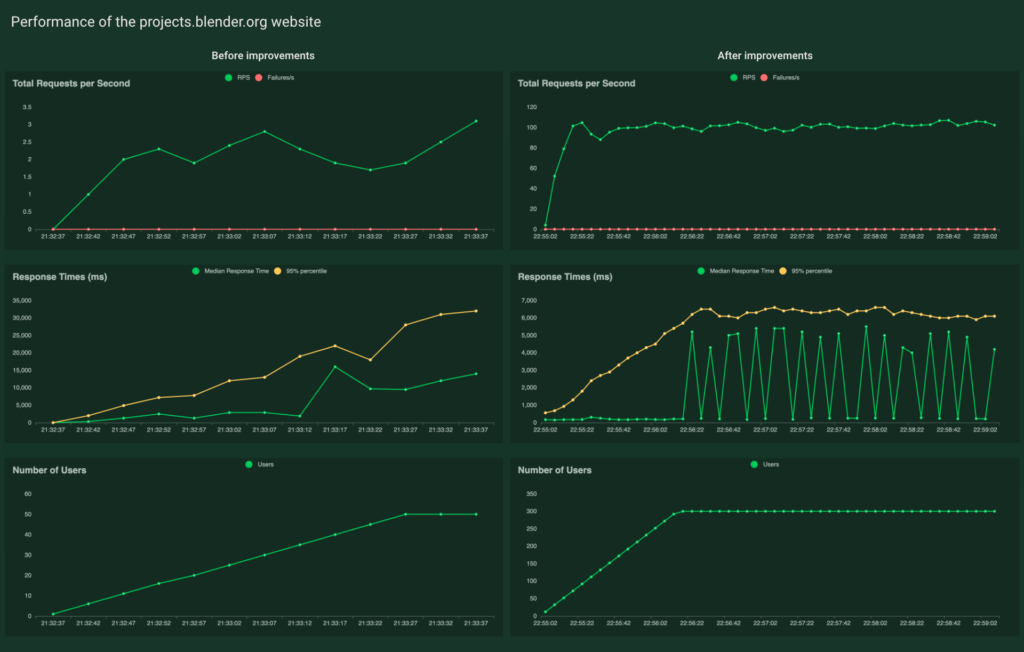 In the meantime, we are excited to share a preview of the new development portal. Introducing: projects.blender.org. Feel free to browse this (read-only) version of the site, and share any feedback in the comments below.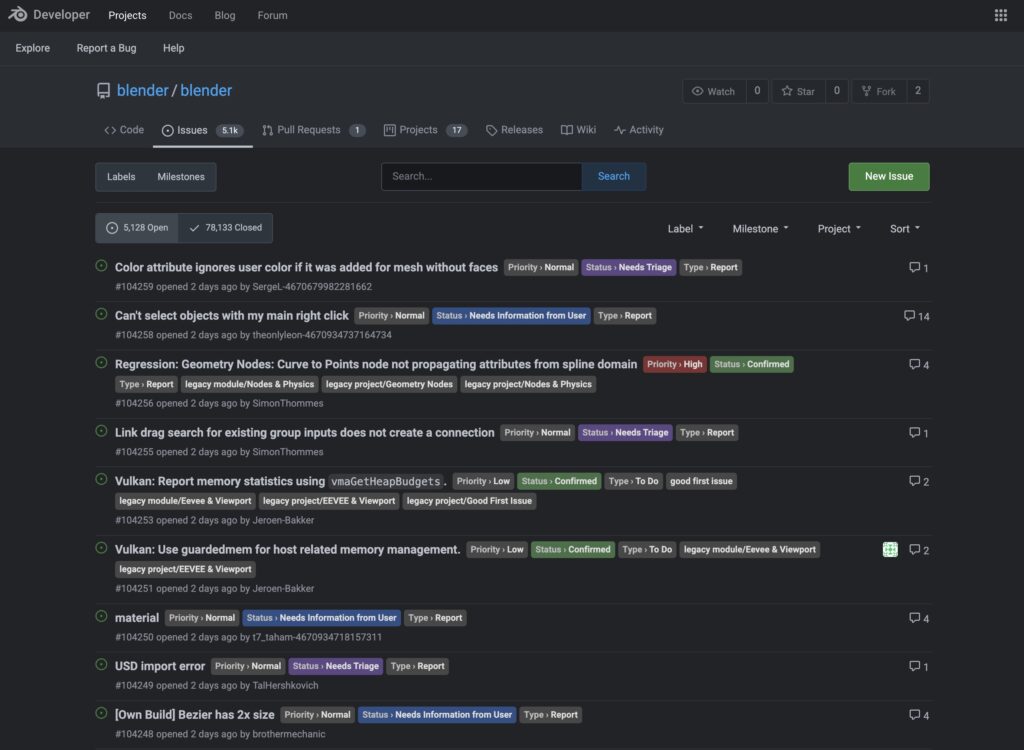 In preparation for the switch, make sure you check the Gitea Diaries: Part 3 blogpost. An update will be published once the transition is complete.